Don't change your business model to fit the software, choose software that is flexible enough to comport to your work flow.



Product Management
Manage product pricing, availability and contracts. Assign different roles and permissions to groups of employees to handle different tasks.
product management
vendor management
packages
white labels
addons and upsells
content management
dynamic content tags
automated email management
freesell tools
block tools
block out calendar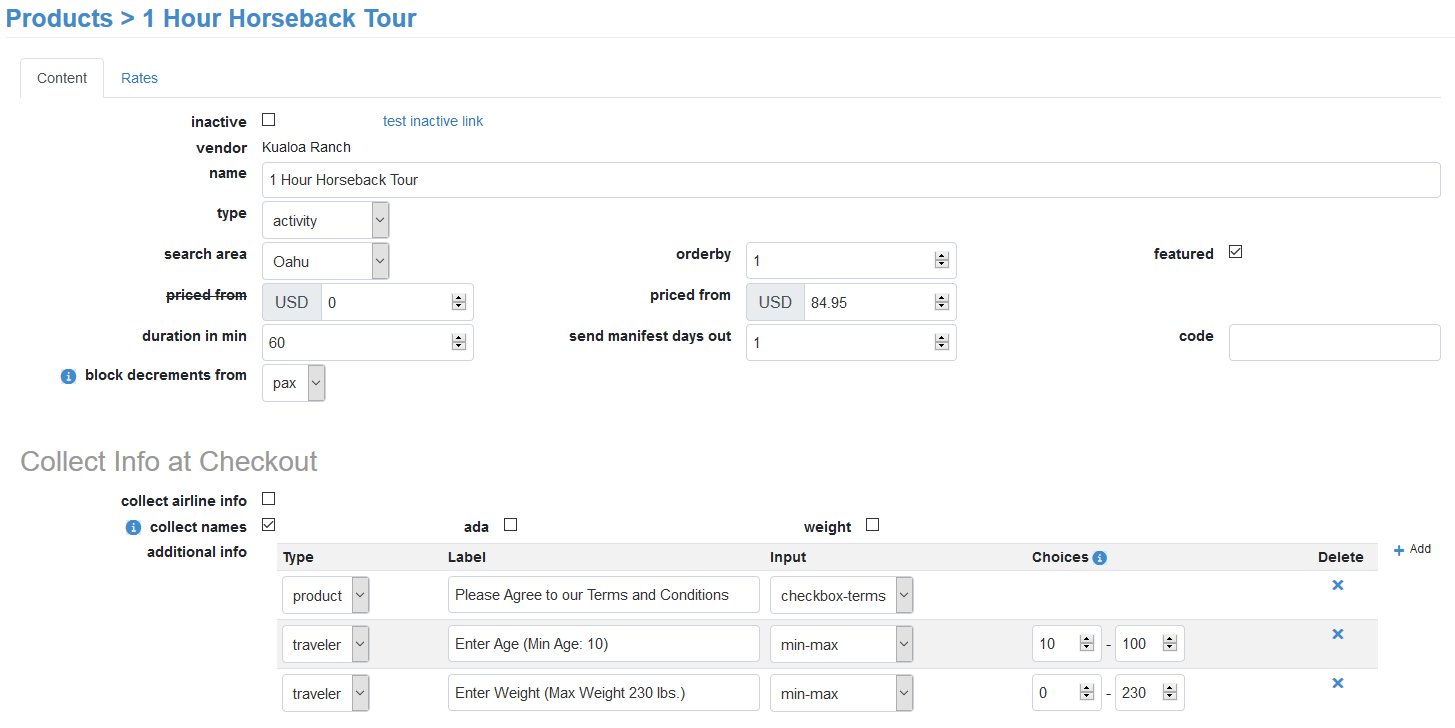 ---

Product Fulfillment
Advanced tools to help you take, modify and fulfill all your reservations.
reservations
driver manifests
pilot manifests
product manifests
vendor manifests
product checkin
employee scheduling
bus dispatch
helicopter dispatch
---
Channel Management
Manage different rates, availability and commissions to each channel.

reseller management
rate management
different commission structures
availability can be shared or specific
net pricing or commission back
AR and AP commission reports